Hand Therapy
At the Office of Orthopaedic Medicine & Surgery, our onsite hand therapy center is equipped with state-of-the-art equipment, as well as cutting-edge rehabilitation tools.

Our qualified hand therapy professionals will work with you one-on-one to help you achieve maximum function and pain relief.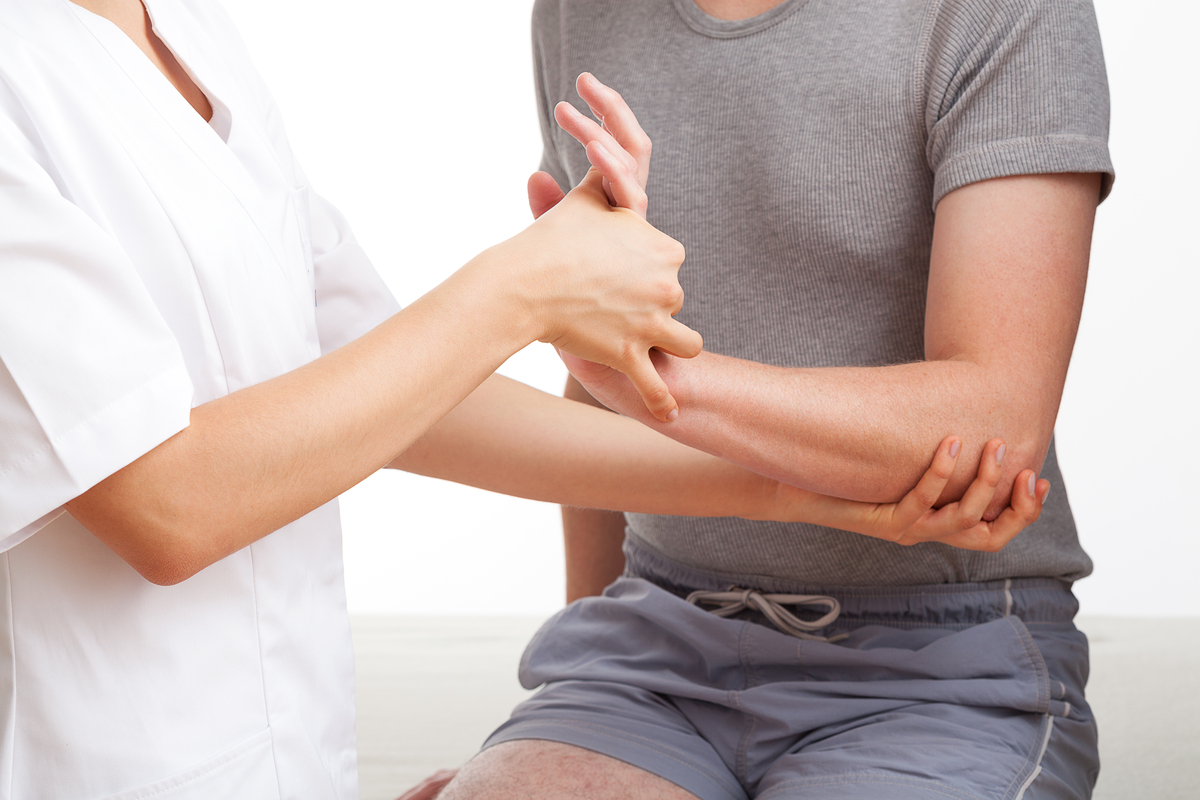 We understand that each patient has unique rehabilitation needs, and that's why you will receive dedicated attention from the same hand therapist at each visit. Your therapist will develop an individualized treatment plan that may include biomechanical assessment, exercise, hands-on manual therapy techniques and therapeutic modalities.

Exceptional hand therapy services, in conjunction with comprehensive patient education and post-therapy support, help shorten your recovery time and ensure optimal outcomes following surgery or an injury. For every patient, our goal is to decrease pain, increase strength, and restore motion so that you can get back to work, sports, or whatever activities you enjoy.

At the Office of Orthopaedic Medicine & Surgery, our treatment philosophy is focused on patient-centered goals and education:
We strive to serve our patients in an environment of superior customer service and highly skilled hand therapy care.
We have a strong belief in patient education and an emphasis on active participation by the patient in setting goals to improve their quality of life.
We believe the key to recovery is listening to each individual's concerns, goals, limitations, and history to gather a complete understanding of all contributing factors to pain and dysfunction.
We look at the patient as a whole and analyze patterns, combined with underlying pathology, to develop a treatment plan to promote healing.
We utilize hands-on manual therapy and emphasize therapeutic exercise as our primary treatment approach.
We enjoy educating our patients on the mechanism of injury or pain and providing the tools to assist in preventing re-occurrence of their pain.
Get on the road to recovery with physical therapy at the Office of Orthopaedic Medicine & Surgery. To schedule your hand therapy appointment at our Washington, DC office, call (202) 827-8317 or you may use our secure online appointment request form.